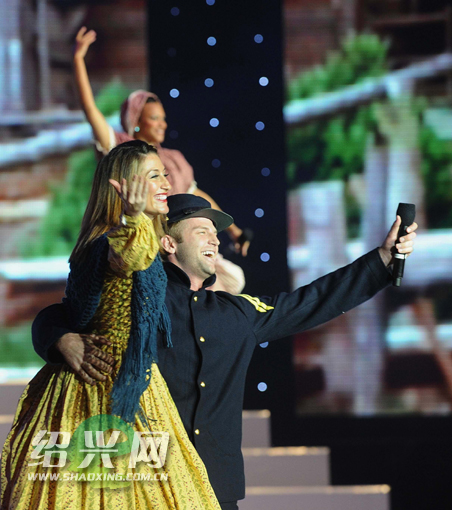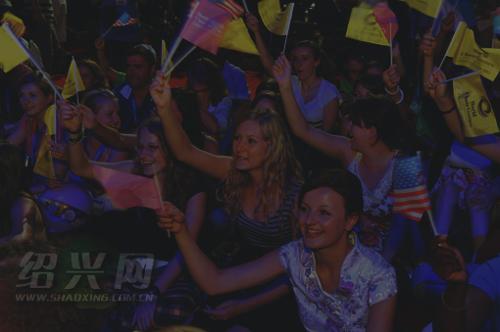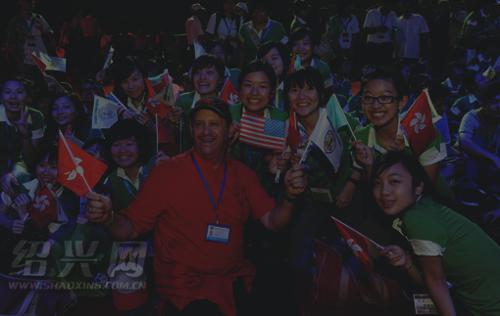 "I look forward to seeing you in Cincinnati in July 2012 for the celebration that is World Choir Games." Though the video, the US ambassador to China, Mallory (Chinese Name: 洪博培), extended his invitation to whole world.
On July 25th, American Dream was held in the International Exhibition of China Textile City. The Artists from Cincinnati, the next host of WCG, performed in the entertainment.
The president of Interkulture Foundation and the major of Cincinnati made a speech while the leaders in Shaoxing, including Zhang Jinru, Qian jianming, Gu Qiuling and Tan zhigui, were present.
The most traditional music in America was on the appearance in the "American Dream", pop, jazz, rock, Broadway, soul included. The audience standing ovation from time to time, many of whom waved the small flags of 7th WCG in Cincinnati.